Create a template from a deployed stack
In Portainer you can create an
app template
from deployed stacks. This is useful if you need to deploy the same stack several times.
From the menu select
Stacks
, select the already-deployed stack, then click
Create template from stack
.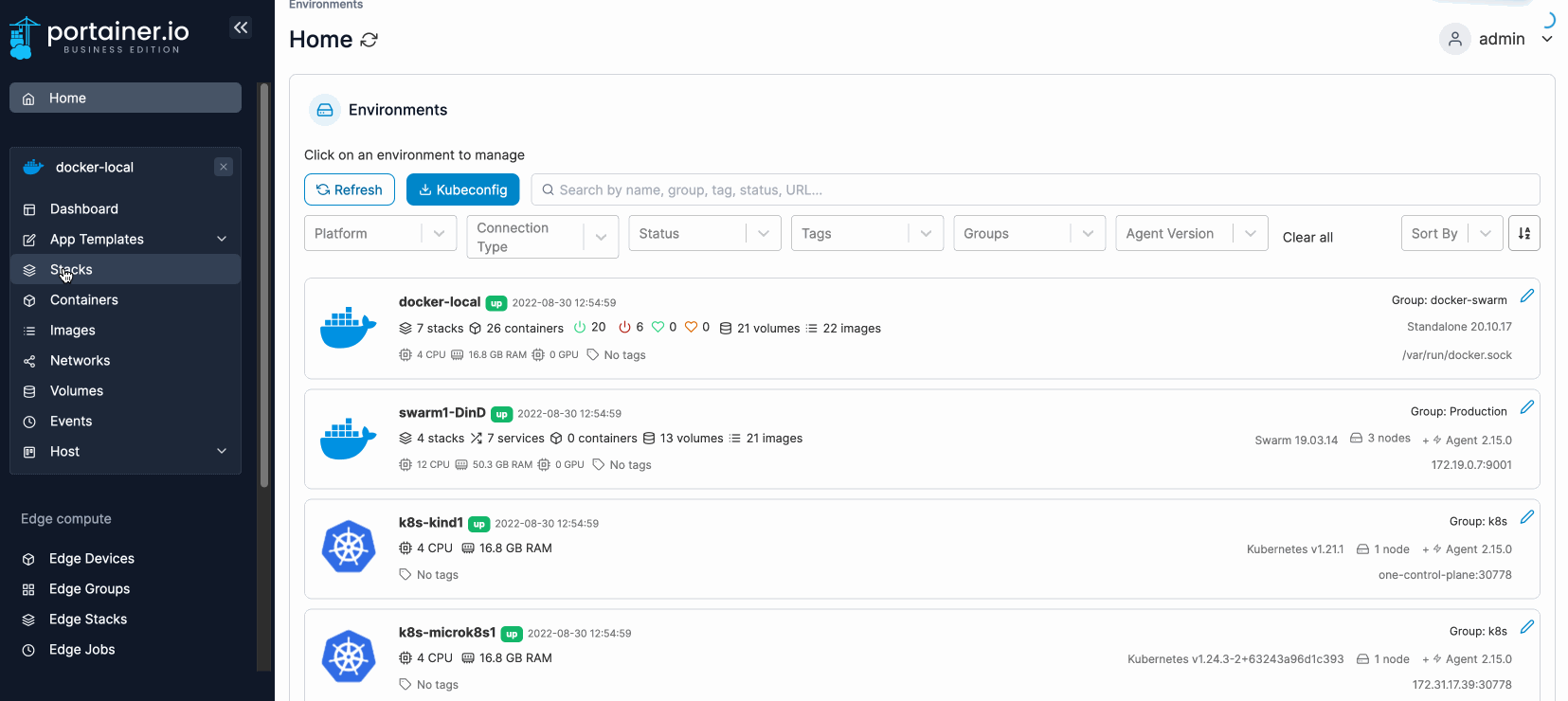 Define some properties for the new template, using the table below as a guide.
Give the template a descriptive name.

Enter a brief description of what your template includes.

Note any extra information about the template (optional).

Enter the URL to an icon to be used for the template when it appears in the list (optional).

Select the compatible platform for the template. Options are

Linux

or

Windows

.

Select the type of template. Options are

Standalone

or

Swarm

.

The
Web editor
will be pre-populated with the Compose file for your stack. Make any changes you need here.
You can search within the web editor at any time by pressing
Ctrl-F
(or
Cmd-F
on Mac).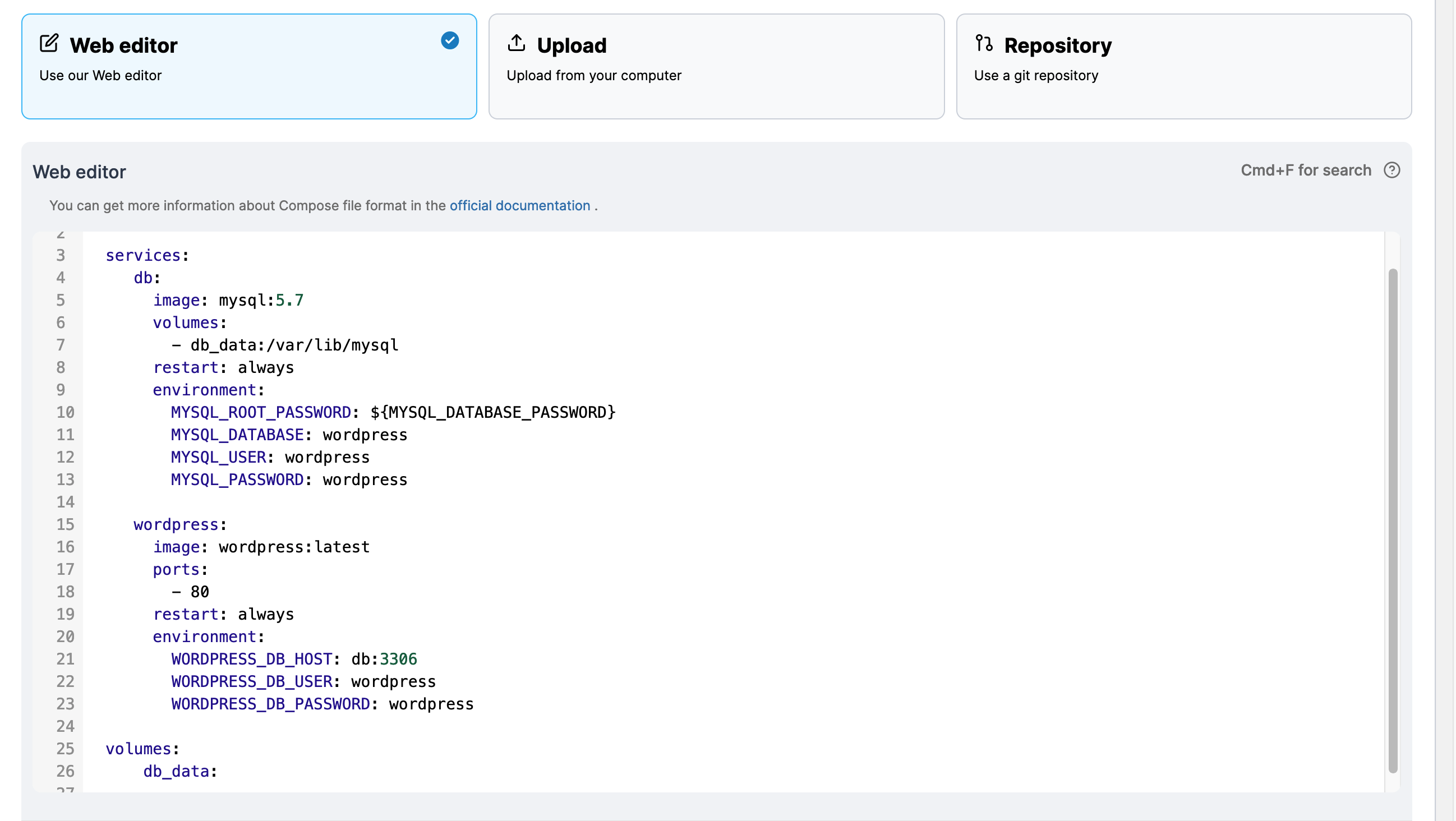 When you're ready, click
Create custom template
.